Cloud Storage Integration
We now offer a convenient solution to easily connect your Box account to the CSBS Virtual Lab applications enabling you to access your files from The Cloud. Your files can be stored in one location, available everywhere.
Below are instructions on how to connect your Box account and how to open/save your files in any of the Student Labs or the Virtual Lab.

Connecting Your Box Account
Before starting the process below, you will need to login to box.utah.edu directly at least once. If you do not do so, you will not be able to proceed.
Login to our Cloud Storage Integration by navigating to https://kumo.utah.edu.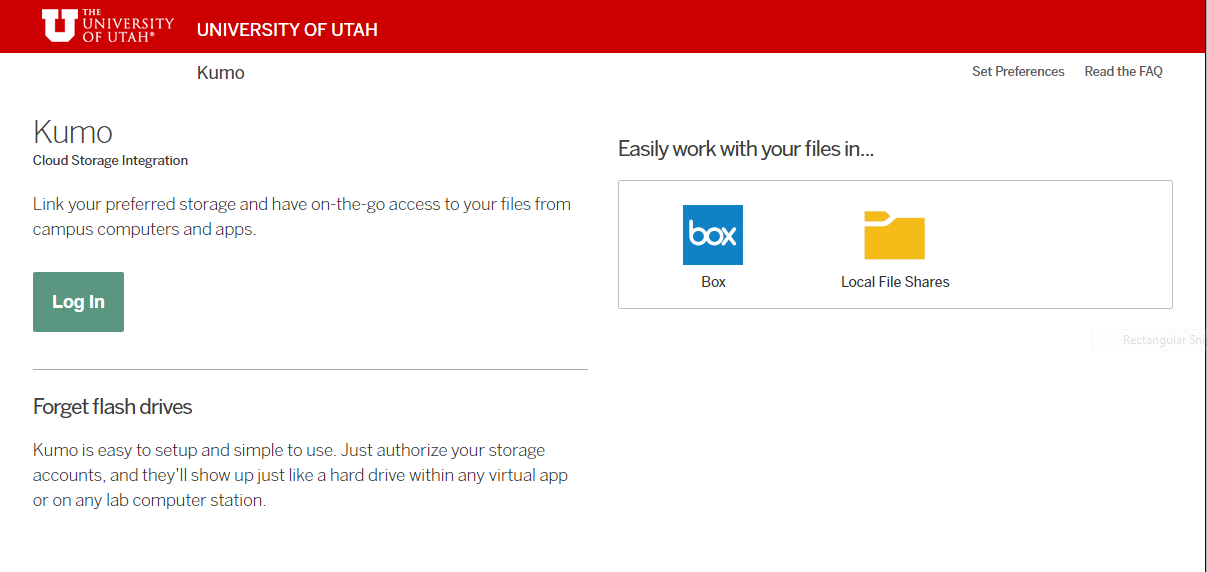 Authorize your Box account
Select the Authorize button within the Box settings.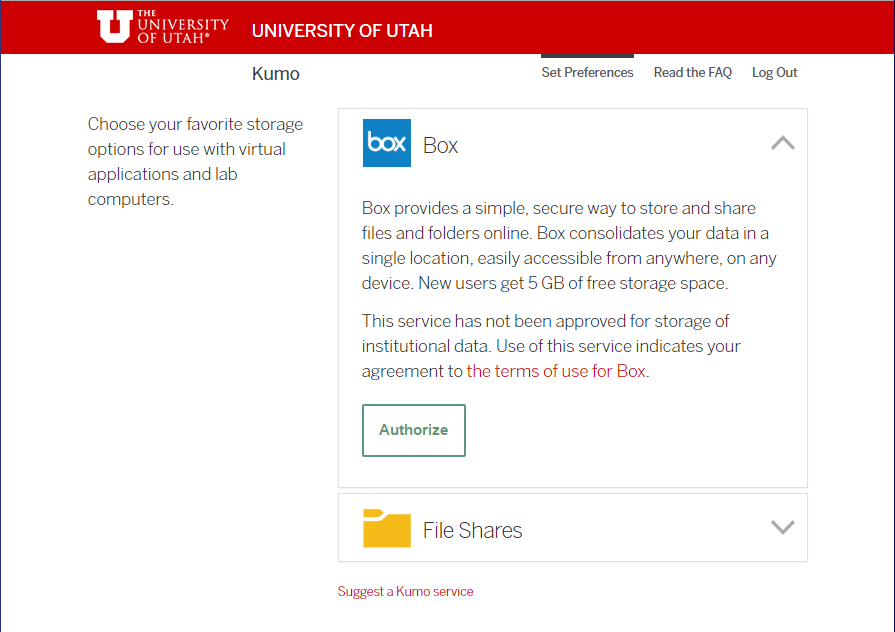 You will be prompted to log into Box for authorization. Enter your uMail email address and password, uxxxxxxx@utah.edu.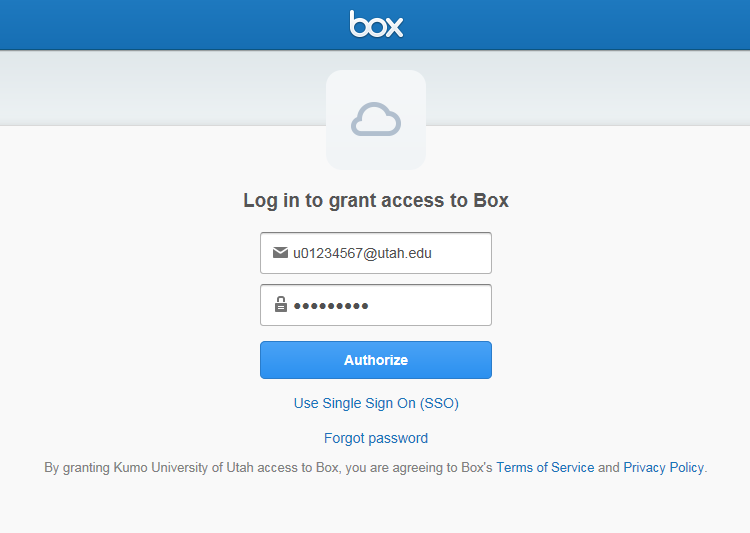 Once you successfully log into Box, grant the University of Utah access to your Box account.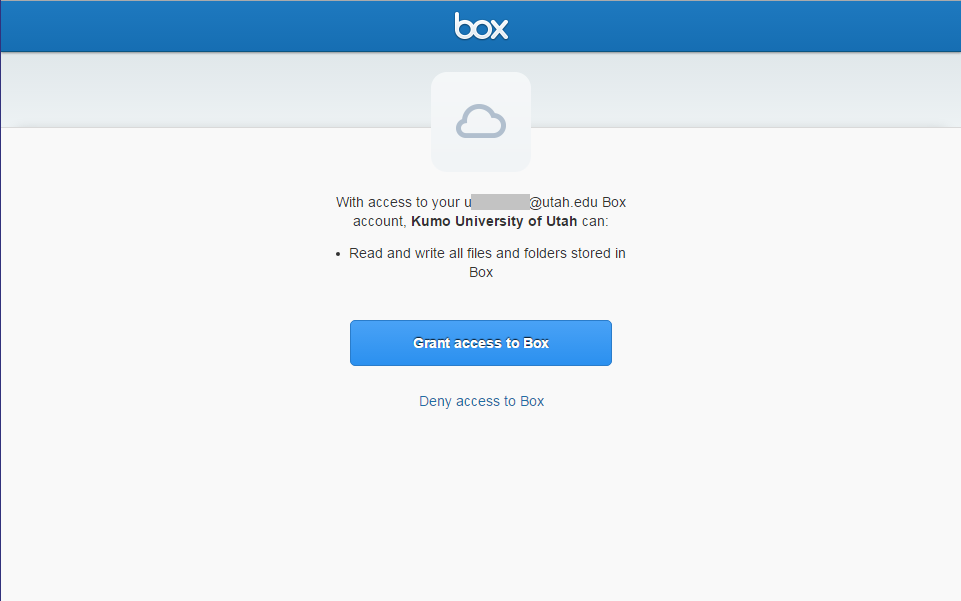 When finished, Box will be linked and you will see Box as a linked account.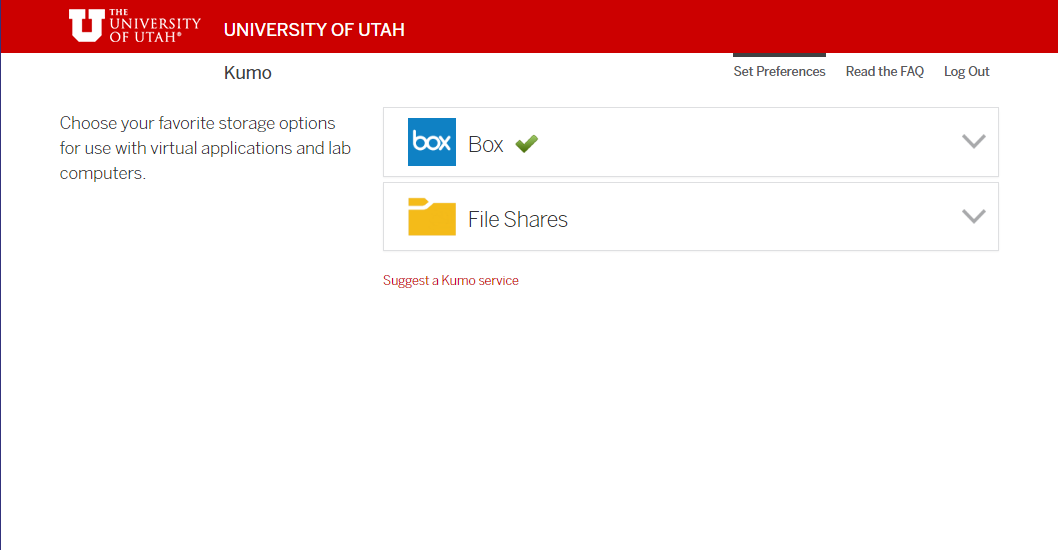 Opening and Saving Files
You can open or save any files within your Box account using the applications in our Virtual Lab. It will appear with the drive letter 'I'. Saving to this drive will upload the files to your Box account automatically.
First, open an application in the Virtual Lab. Instructions on accessing the Virtual Lab can be found on our support page.
Open
With the application open, select "File" then "Open" and select your file. Below are visual examples using the applications SPSS and STATA.
Save
Saving files is basically the same process as opening them, select "File" then "Save" or "Save As…" and select the I: drive with the Box logo.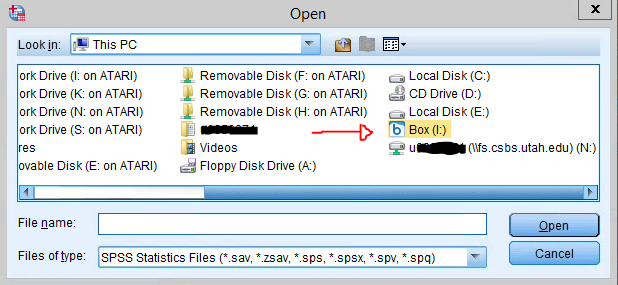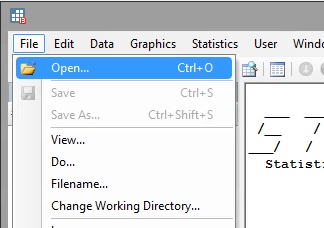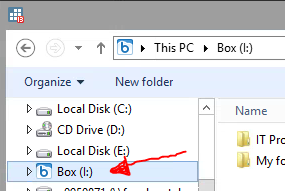 If you have any questions or problems, please visit the FAQ or contact the help desk.