ArcGIS VDI Desktop Access
ArcGIS Virtual Lab Instructions
CSBS Computing offers dedicated virtual desktops for ArcGIS applications. This page will try to explain how to access your ArcGIS dedicated desktop. Refer to Using Esri ArcGIS Pro 2 Software in the Student and Virtual Labs to address a known bug.
Be aware
Launching the dedicated desktop is not instant.
ALL data should be stored in your N drive to ensure against data loss.
After logging out, allow at least 5 minutes before attempting to sign-in again to prevent disrupting the logout process.
The Student or Virtual Lab sessions, including ArcGIS, require a CSBS provisioned account with 2-Factor authentication.
Provision your account with storage:
Enroll in Duo 2-Factor authentication:
Accessing your ArcGIS Desktop
You can access your ArcGIS Desktop directly through a web browser by going to https://horizon.csbs.utah.edu and signing in. The preferred method with greater functionality is to download and install the Horizon Client.
VMWare Horizon Client
Download and install the latest VMWare Horizon Client.
Horizon Client CSBS Virtual Lab Setup
Click "New Server" and add "https://horizon.csbs.utah.edu" as the server name and click "Connect".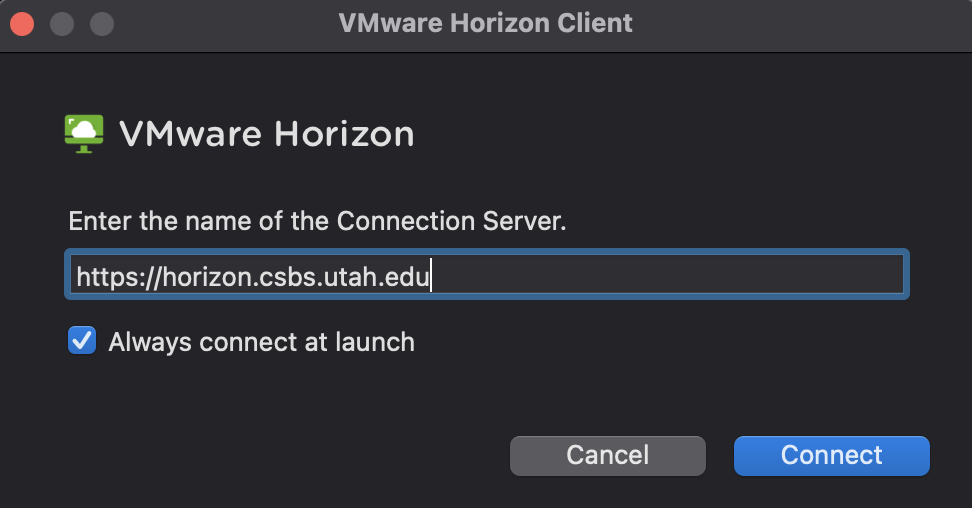 Login using your UNID and CIS password. You will also need to respond to the Duo 2FA request on your Duo Mobile device to complete the login process.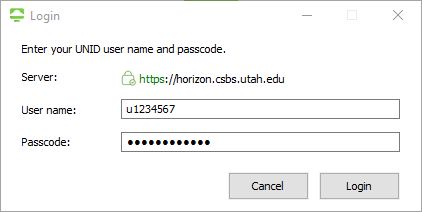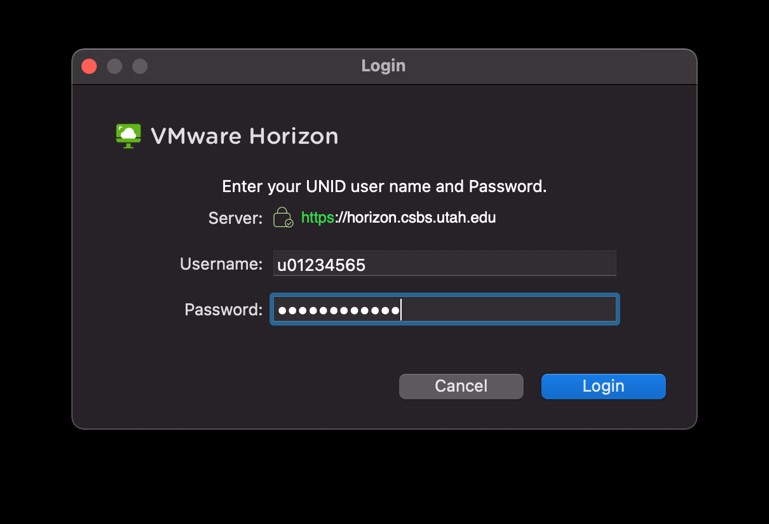 You will be presented with two desktop options. Click on the "ArcGIS Desktop" icon to launch your dedicated desktop.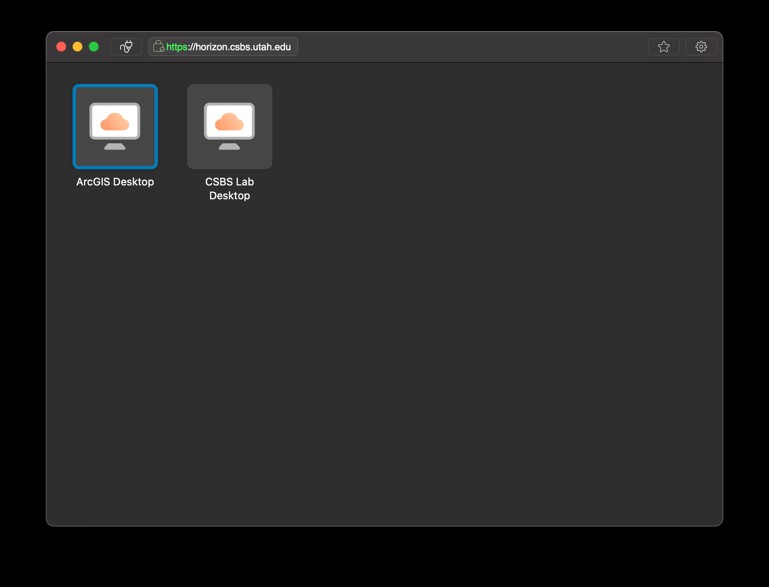 Make sure to save your work and sign out at the end of each session.